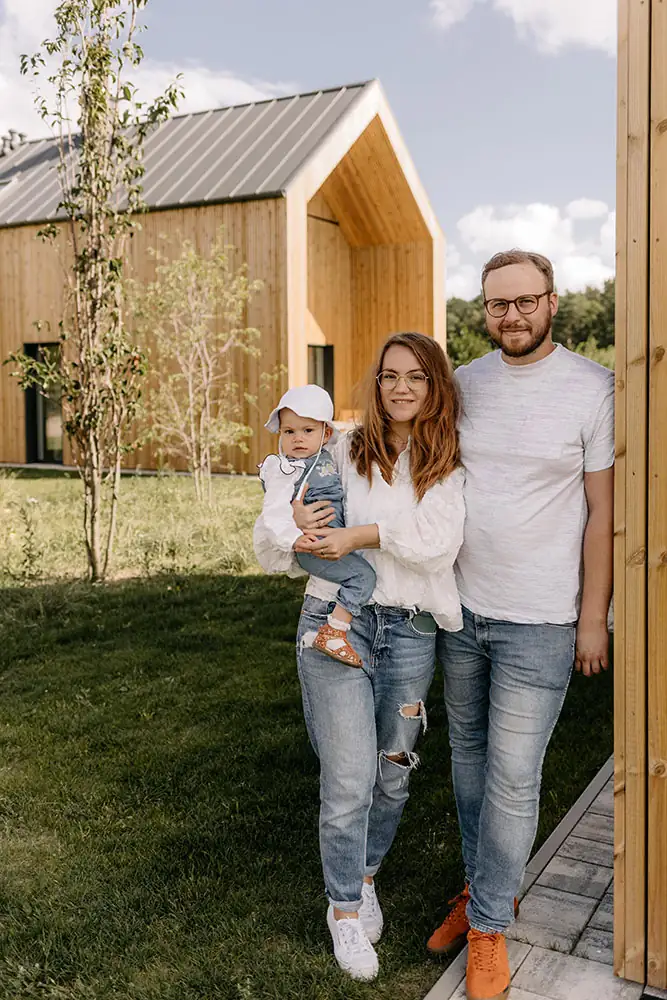 The honey family is us, that is Amelia, Mateusz and a little bee - Ulka, whose name inspired the name of our place. One day, returning from a construction site, our one-year-old daughter was whining in the car.
I entertained her by coming up with names for our cabins. The seaside corner, the quietness of the field, did not appeal to Ula. No wonder they already exist. But when I said that since Ula doesn't want to come to Ulków anymore... And that was it! Ulkowo caught our ear and stayed with us for good.
When the houses began to take shape, we noticed that they resembled beehives. Everything started to fit together. Honey from our own apiary for guests (Mateusz and his dad take care of the apiary, 25 km away from Słajszewo), our little bee Ulka, and houses - large hives.